Virtual Rosary with Fr. Stephen Watson
Friday 1st January 2021 – 3pm
Join us in prayer as Fr. Stephen leads a virtual Rosary on The Solemnity of Mary, Mother of God.
You will find this on our Hexham and Newcastle Pilgrimage to Lourdes Facebook page.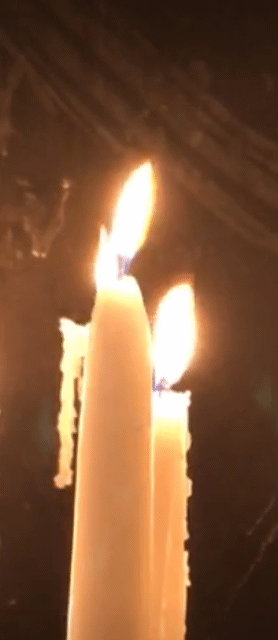 A Candle Prayer
A candle has been lit for us today, a candle lit in love and joy, for pilgrims, past, present and future.
A candle lit in sorrow, for those who have died since our last pilgrimage.
A candle lit in thanksgiving, that through Mary we may find peace and healing in her son Jesus.
A candle lit in Hope, so that we may be united again in Lourdes next year.
A candle lit in faith, that Lourdes will always be alive in our homes and in our hearts.
AMEN
LET US PRAY THE ROSARY TOGETHER – THE MYSTERIES OF LIGHT
To end our Rosary let us sing together the Salve Regina. Click on the link below
The Glorious Mysteries
Please click on the image below to access Lourdes Grotto Webcam.