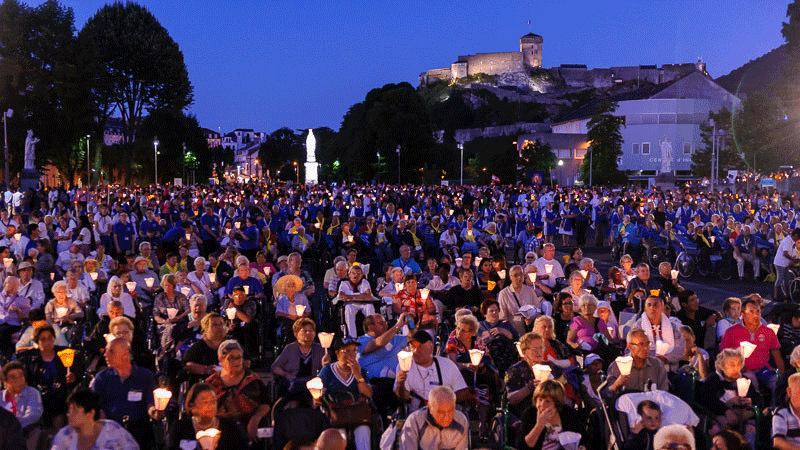 The Catholic Diocese Of Hexham And Newcastle Lourdes Pilgrimage
Welcome to the website for the Hexham and Newcastle Diocesan Pilgrimage to Lourdes.
Our annual Pilgrimage to Lourdes is a significant event in our Diocesan Calendar. Each year, we take around 500 pilgrims to Lourdes, including Assisted Pilgrims who need our help to make the journey. As a Pilgrimage family we travel together in response to the call of Our Blessed Mother to St. Bernadette. We gather, in prayer, to serve each other, to wash in the waters of the spring and to pray to Our Lady and St. Bernadette at the Shrine of Our Lady of Lourdes.
We hope that you will find our website a valuable resource in learning more about our Pilgrimage community, the Sanctuary of Lourdes and the Apparitions of Our Lady to Bernadette that took place there in 1858.
If you are interesting in taking part in our next pilgrimage to Lourdes, either as a pilgrim or as one of our volunteer team, please read on. Everyone is welcome to join us.
Rev. Fr. Michael Humble, Pilgrimage Director
Fellowship, Charity and Friendship